Can I use a proxy to play online games?
Do you play video games online? Do you need privacy and security for your video games? In this post, we will give you a guide how to play online games using proxies.
Various statistics tell us there are more than 56 million online gamers in the United States as of 2019. The various game categories include Board games, Arcade games, Casino, games, massively multiplayer online role-playing games (MMORPGs), Action and Adventure games, and more.
In certain regions some online games are banned from being used at schools, offices, and even countries. PUGB, for instance is one of the most popular online games on the internet and is reportedly banned in some regions such as Iraq, China, Nepal, & India, etc. This could be a huge problem for online gamers who enjoy playing this very fun online game.
But, online gamers can bypass these restrictions by using proxies while playing online games. Proxies allow users to bypass internet restrictions and also offer lots of benefits so they can enjoy their online gaming experience as well as more security.
What is a proxy?
A proxy is a network connection between your computer and the server/website you are accessing. Using a proxy will allow you to appear that you're location is not the same as your physical location. A proxy replaces your computer's IP address with a completely different one from a location of your choosing to provide you with more online anonymity when connecting to outside servers.
When a game has been restricted from being played or you had your IP address blocked you can use a proxy and get a different IP addresses allocated to you by the proxy service provider. An online gamer from India can now enjoy playing PUGB by using proxies that can deliver a US-based IP addresses to connect to the internet.
Online games normally require fast and smooth connections to prevent lagging issues when they are playing multiplayer games. So the benefits of using a high speed mobile proxy is a very good choice.
Proxies are usually classified into two types:
1. Public Proxies
These are they type of proxies you can find all over the internet by doing searches on search engines. They are free-for-all kind of proxies which can be used by online gamers. They are free to use; however, most gamers will face several problems such as constant game lags, IP Address bans, or even security issues.
2. Premium 4G mobile Proxies
These are high speed 4G LTE proxies and you can hide IP addresses without hassles. These are the recommended proxies for professional online games with the need for secrecy, security, and speed.
Top Reasons for online gamers to use proxies
Game Lag: When an online gamer incounters lots of  game lags it affects their online game play and will put them in a bad spot. One of the benefits of being an online gamer is to have lag-free gameplay. To achieve this, proxies can be required.
Faster Game Speeds: Because of perks such as P2P Sharing, data caching, 99.9% server uptime proxy servers offer; online gamers will enjoy fast internet speeds when playing online games. This is very helpful when playing massively multiplayer online role-playing games (MMORPGs) such as Fortnite or PUBG which requires fast response when they are cornered by attackers in the game.
Connecting with other regional players: Game serves are typically divided across several geographical locations, people whose IP address falls within a certain region are only able to connect to that particular game server. Gamers can connect with other players located in other regions for connectivity or to makes friends.
Access to geo-restricted online services: With proxies, users can change their location on the internet to any supported region in the world. Region-banned games such as Fortnite, PUGB, Pokemon Go,Battlefield, GTA, Halo, etc. can be accessed using proxies from other areas. Gamers can also access specific in-game features, or content within the game platform which are restricted by regions.
To protect your online identity: Cyber criminals and hackers can use critical information such as your IP addresses to find out your real-life information such as real name, bank account details, social media information, phone number, and more. By using a proxy will prevent such intrusion by masking your IP address and providing the proxy-provided IP address.
There are lots of proxy providers, ProxyGuys has disrupted this space with positive reviews and continously adding new features and locations. We have over 50 million unique IP addresses.
ProxyGuys proxies also work for a wide range of serivices like Amazon, eBay, Facebook, Instagram, email services, surveys, as well as many games.
Recommended ProxyGuys Proxies for Online Gaming
ProxyGuys are a USA based company which launched in the year 2019 to provide proxies to users around the world.
ProxyGuys is a very reputable proxy provider when looking for a game proxy. The following features make us one of the best:
Access to over 50 million IP addresses (ever-increasing)
High Speeds over 40mb
Very reliable proxies
Multiple locations across the USA to choose from.
Support for HTTP, HTTPS, and the SOCKS5 protocols
ProxyGuys offer 4 different pricing packages of its proxy services, all of which work great for proxy gaming.
Visit our pricing page for all the differnet pricing packages.
Enjoy gaming!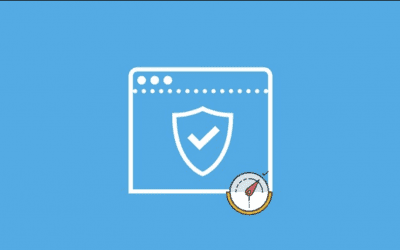 Intro Nowadays, people mostly use their mobile phones instead of desktop for surfing anything over the internet. It is eminent that browsing over the mobile is much convenient, but some disadvantages should be considered. While surfing the internet, if you use mobile...
We promise we don't send spam