Brand New for 2021
ProxyGuys Rotating Residential Proxies
ProxyGuys provides unlimited access to over 10 million residential IP addresses which are updated daily. We allow you to target by Country, Region, City, and even by Provider.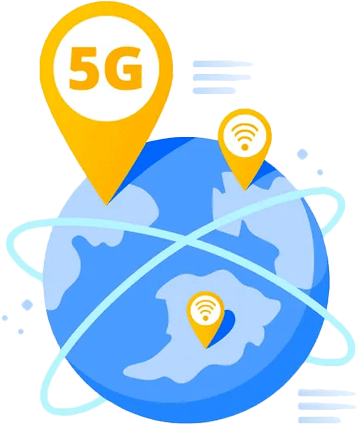 Released in June 2021 – ProxyGuys launches a network of over 10+ million unblocked residential IPs from all over the world with granular targeting options. Our private network of clean, unused residential IPs will allow you to reduce your failure rate and focus on making money!
Residential IPs are private IP addresses from home internet providers from all around the globe such as Spectrum, Cox, Optus, Virgin Media, and hundreds of other (ISP's) Internet Service Providers. When you are connected through our residential proxy network, your request is routed through a real home user when accessing the web and not through a data center that bypasses virtually every IP and/or GEO restriction. We are directly connected through several large ISP's and partner with several mobile & desktop application developers to use our GDPR-compliant SDK to provide an alternate means of monetization.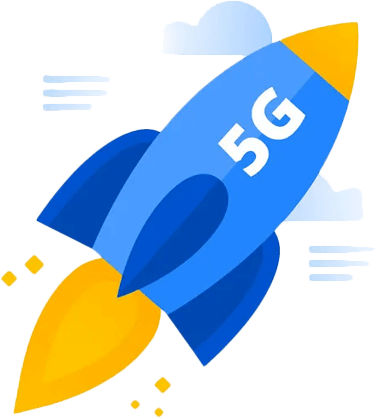 With the ProxyGuys Rotating Residential Proxy Network, you can expect…
Unlimited IP Rotation
Unlimited Concurrent Requests (No Thread Limits)
No Logs Kept
Optional ability to change IP with every request
Optional ability to keep the same IP for up to 10 minutes.
Fast Proxy Response Times
Ability to target by Country, Region, State, City, and ISP!
Select Monthly Bandwidth
100MB
500MB
2GB
5GB
10GB
25GB
50GB
100GB
400GB
ORDER NOW

Residential Proxy Network Features
We strive to provide you with the cleanest residential proxy IPs from all over the world with a focus on quality over quantity and an enterprise level of support unmatched by any of our competition.
10M+ IPS

Over 10 million clean residential IPs from every major location in the world!
GRANULAR TARGETING

Choose from County, Region, State, City, and even Provider or any combination of both to get the GEO IP your looking for.
ROTATING OR STICKY SESSIONS

Need a new IP with every request or want to keep the same IP for 10-20 minutes? We got you covered.
ZERO CAPTCHAS

Are captchas slowing you down? Scrape and perform more with our clean IP's.
UNLIMITED THREADS

1 Thread or 1,000 Threads – Our network is designed to handle any sized request you can send our way!
NO LOGS

We don't log any of our user data to ensure privacy! We also do not restrict any website.


Exclusive Residential Proxy IPs
Did you know that most residential proxy providers are simply resellers? This means that you're sharing an IP pool with potentially thousands of other customers doing the same marketing campaign as you are thus reducing the IP quality. With ProxyGuys, our residential proxy IP network is brand new in 2021 and is constantly being upgraded on a daily basis! Give our $5 demo package a try to test drive the instant setup, customer dashboard, and proxy quality before committing to a bigger package!
SUBSCRIBE NOW

Frequently Asked Questions
Below you can find some of the most commonly asked questions our support representatives answer. If you still have questions before or after placing an order with ProxyGuys please click on the blue live chat icon on the bottom right of every page on our website to speak to a live support agent 24/7.
HOW MANY IP'S ARE INCLUDED?

Every plan includes unlimited IP's. You can access as many as your computer will handle at the same time. The only limits we impose are bandwidth.

WHAT HAPPENS WHEN I EXCEED MY BANDWIDTH?

Once you have used up your allotted bandwidth your proxy will stop working until either you purchase additional bandwidth or until a renewal payment is received or until you purchase another proxy plan.

CAN I PURCHASE ADDITIONAL BANDWIDTH?

Yes, in your customer dashboard you can purchase additional bandwidth and it will instantly be credited to your account.

DO YOU HAVE XXXXXX LOCATION?

We have proxies in virtually all major cities & regions, chances are if it's a large city we have it! The Proxy Setup drop down menus will help guide you to the locations that you need.

WHAT PROXY FORMAT DO YOU SUPPORT?

We support HTTP & SOCKS5 proxy protocols which is accepted in 99% of all programs out there and fully compatible with MacOS, Windows, Android, iOS, Linux…etc

WHAT IS YOUR REFUND POLICY?

At this time due to fraud & abuse, we do not offer a refund policy on our rotating residential proxy network. We encourage all potential customers to try our Demo package for just $5 before committing to a higher plan.

DO YOU HAVE A FREE TRIAL?

Due to customers abusing the free trials for proxy services we have discontinued offering free trials, however, we have come up with a demo for just $5 which gives you the ability to test our signup process, setup times, support staff, view our customer dashboard and of course, test our proxies before you commit to a larger package.

How Do Our Residential Proxies Compare?
When we decided to venture beyond 5G Mobile Proxies and launch our own worldwide residential proxy network we knew that in addition to clean residential IPs, instant setup, and top-notch customer support that our pricing needs to be competitive. We spent weeks researching our top competitors for both features and pricing…
Provider
IPs
Concurrent Threads
Targeting Options
Price Per GB
(Monthly Minimum)
Proxy Speeds*
ProxyGuys
10+ Million
Unlimited
Country, Region, State, City & ISP
$4 - $25 ($25)
4-35 Mbps
BrightData (Luminati)
72 Million
Unlimited
City & ASN Targeting (Extra Fee)
$15 - $32 ($500)
0.75 - 13 Mbps
OxyLabs
100 Million
Unlimited
Country, State, City Targeting
$9 - $15 ($300)
0.5 - 3 Mbps
SmartProxy
40 Million
Unlimited
Country
$8 - $15 ($87)
0.75 - 5 Mbps
Shifter
31 Million
50 Per Proxy
Country
$0.50 ($250)
0.5 - 2 Mbps
GeoSurf
38 Thousand
Unlimited
Country
$8 - $12 ($450)
1-3 Mbps


ProxyGuys Exclusive Residential Proxy Network (Launched June 2021)
Connect your software to a fast rotating (or sticky) proxy network with over 10 million exclusive residential IPs with more IPs being added every month! ProxyGuys allows full-speed multi-threaded connections and only charges for bandwidth used. You'll get access to all proxies through an elegant customer dashboard where you can chose to have a new IP with every request or you can keep the same IP for 10 minutes via "sticky" sessions.
Learn More